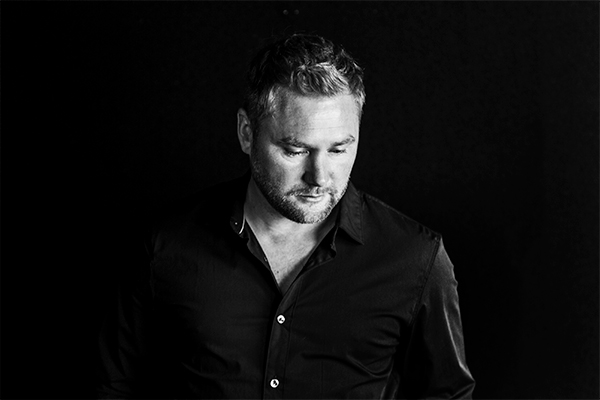 ---
Danny Stubbs is a record producer from Stoke on Trent, UK, with over 10 years in the music industry working alongside & remixing for some of the worlds biggest artists. While sound engineering for local producers, Danny Stubbs began his career in 2010 before catching the attention of Perfecto Records recording artist, Mick Park, aka TILT/Parks & Wilson, with productions of his own. The two provided several B-sides for Boy George and Marc Vedo's VG Records under the name STARK (Stubbs & Park).
They worked with Nocturn The Blonde, co-produced & engineered new TILT tracks for Lost Language's 100th release including No Other Day feat Maria Nayler (Century Mix), and Boy George himself. Following that successful venture, Danny was enlisted by Paul Oakenfold to remix material for his Perfecto Records brand. Spotting an opportunity, Danny entered a remix competition in late 2011 for the talented singer and energy healer/channeler, Lee Harris. Awarded first place for the song Fast, Danny's work grabbed the attention of Solaris Recordings boss, Rich Solarstone, one of the judges on the panel. Danny released his first solo recordings, Waiting For The Horizon, Secrets (feat. Issa), and further remixes for Motif and Elfsong on Touchstone Recordings. With the guidance of Solarstone, Danny launched Empress Recordings (named after the Childlike Empress from The NeverEnding Story), and introduced seven self-releases, including Lost In Me, Orion, and We're All Crazy – all of which garnered the support of Paul Oakenfold, Solarstone, Bobina, Armin van Buuren, Roger Shah, and Scott Bond. Having released Voices In The Dark on Scott Bond's Rebooted label, Danny earned a residency with Gatecrasher. He continually played while collaborating with Scott and Charlie Walker under the name Catalyst and hosted Danny Stubbs Sessions on a Los Angeles based radio station for 12 months. 2016 saw his return in supporting Paul Oakenfold by completing a remix of Broken for his Mount Everest compilation and playing two shows in Ibiza – the legendary Pikes Hotel and Eden. Danny continued to work on new material for Perfecto. Skyscrapers (feat. Natasha Cadman) was introduced to Paul hours before the two were to play Gatecrasher Sheffield. The Trance legend immediately signed the song to his Perfecto imprint and debuted it the same night. Maintaining the exceptional quality of Perfecto offerings, Danny continued his solo efforts while obtaining the talents of Hannah Magenta, Marta Burns & Sophie Moleta for future vocal tracks, his most upto date releases with Perfecto including 'Stormwalker' collaborating with LA based super talent Evan Henzi and Danny's most treasured achievement 'High Tide' again with Evan Henzi & Kristina Sky, recieved special treatment with an official music video shot mainly at Malibu Beach, California and produced/directed by Hollywood giants Greg Sims & Trevvor Riley. U2 came knocking in 2018 after hearing a 'Tilt & Danny Stubbs' Rework of 'Summer Of Love' from their Songs Of Experience LP. After ten consecutive weeks of play on Oakenfold's Planet Perfecto Radio show, BBC Radio 1 play by Will Atkinson, and performed live by Solarstone in Buenos Aires, the band released it on Island Records (Universal Music) alongside Robin Schultz, Howie Bee, and Rusty Egan (Visage) remixes.
In 2021, Danny remixed the beautiful Trance classic 'Lustral – Everytime' which gained the support of Solarstone straight away and was awarded a place on the iconic 'Pure Trance vol. 9' with an exclusive mix from Rich himself for the compilation, followed by an official release on Armada Music in the summer of 2022, it reached number 12 in the Trance chart and gained nearly 100k views on Youtube in just one week.
As his residency continued with Gatecrasher, 2019 proved to be Danny's most successful year as a DJ. His debut at Luminosity Beach Festival and Miami's 'Treehouse' in support of Paul Oakenfold confirms the Englishman is ready to continue his journey.
https://www.youtube.com/watch?v=ks4La9rLPtA
https://www.youtube.com/watch?v=PC2BDF0eDMM
https://www.youtube.com/watch?v=HFRP09S8Tho
Booking
---
Agency: TGS Agencyy
Email: agency@thegroovesociety.com
Previous
Amado Olvera Music Producer & DJ from Mexico City with over 10 years of experience House Music, Nu Disco, Funky and Soulful sound when it comes to the music selection Dynamic performance and fresh attitude behind the decks are his trademark. Festivals & Clubs: AJI – Dubai, UAE BU – [...]